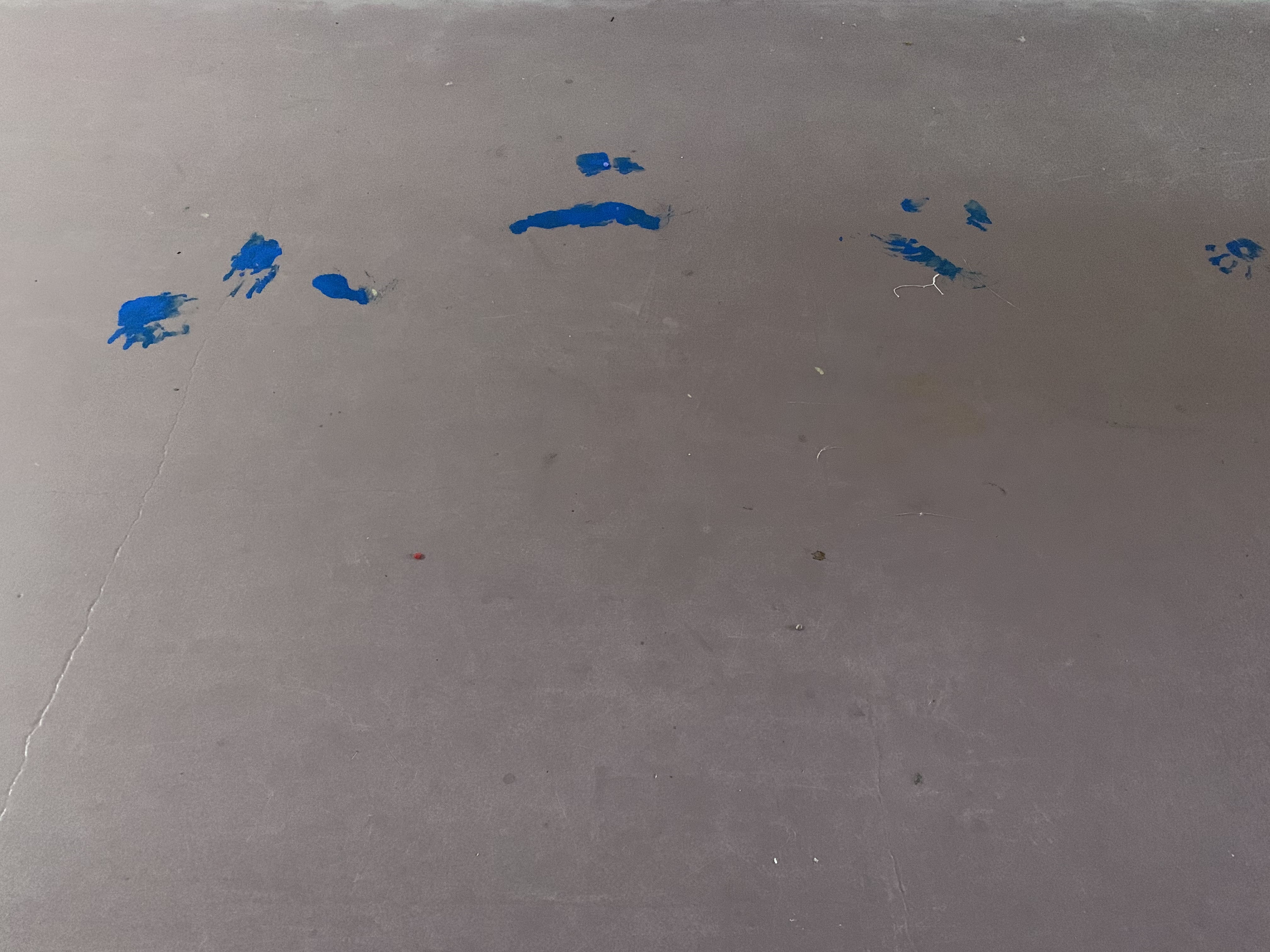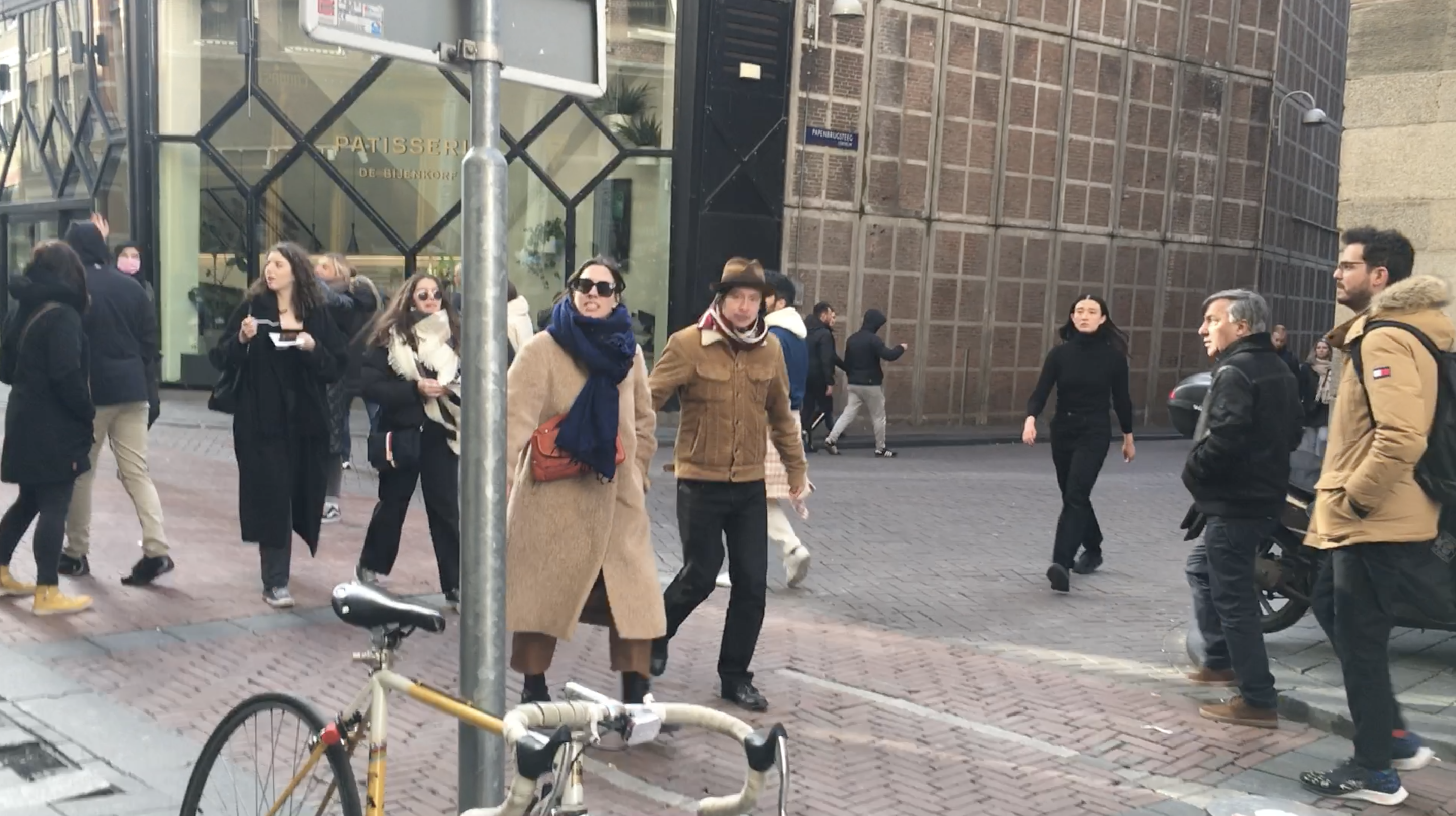 After a traumatic public event, I reflect upon how public space, private space, and institutions frame the meaning of an act and influence the viewer's perception of an event, and how the crossroad of different space takes or gives room for interpretations.

The following is an incomplete description of the performance at W139:

"You are an orange!"
"You are hot glue gun!"

Walking fast down the long path joint by indoor corridor W139 and one of the shopping streets of Amsterdam center, I looked at the viewers and shouted. A woman walked in from the street, took a look at the silent audience, and followed backward walking me, "Are you okay?" I looked her in the eye and said, "You're an orange."

I finished the performance by smearing my face completely blue with the thick paint that came out of my mouth.
Orange Hot Glue Gun
↓
Photo by Mariko HORI, 2nd April 2022
Photo by Yitu Hongyue Wang, 2nd April 2022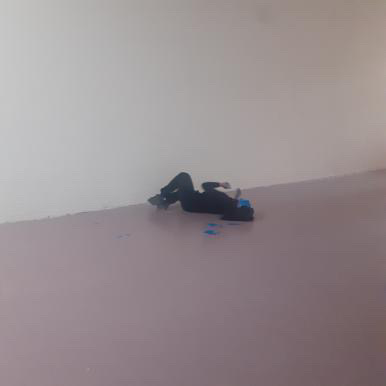 Photo by Arto Rta, 2nd April 2022
Video by Mariko HORI, 2nd April 2022